Slideshow
Other top rated products
Slide controls
Filter Reviews
Fragrance Residue Ingredients Curls Hair Size
Improvement Frizz Results Texture Hydration Waves ...
Looks Value Packaging Problems Bottle Amount
Style Smells Feeling Aroma Formula Line
Fragrance Residue Ingredients ...
Curls Hair Size
5 star rating
4 star rating
3 star rating
2 star rating
1 star rating
Verified Reviewer
0 star rating
07/20/20
Gillian W.
Verified Buyer
5 star rating
02/19/20
Moisture moisture moisture
Review by Gillian W. on 19 Feb 2020
review stating Moisture moisture moisture
I bought this about a month ago to help my curly hair. It's really thick and coats my hair really well. It smells lovely too and doesn't weigh down my hair.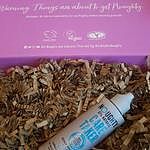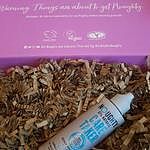 Rose
Verified Buyer
5 star rating
11/11/18
works wonders
Review by Rose on 11 Nov 2018
review stating works wonders
this has made a huge difference to my hair. it's in better condition and less frizzy. already recommended to a friend!!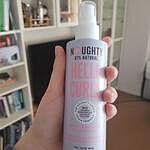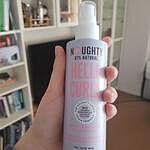 Charlie123
Verified Buyer
5 star rating
10/11/18
Soft hair
Review by Charlie123 on 11 Oct 2018
review stating Soft hair
I bought this a month ago and was a bit scepticle because leave in conditioners tend to make my hair grease or sticky and this did make it a bit sticky but only while it was wet as soon as it was dry my hair was so soft and looked really healthy. I dye and bleahcrd my own hair so I wanted something that will make it easier to work with and this did the job. Amazing product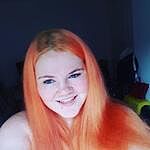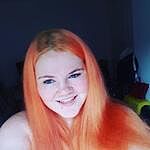 Penny123
Verified Buyer
5 star rating
08/13/18
Great conditioner!
Review by Penny123 on 13 Aug 2018
review stating Great conditioner!
Even my hairdresser said how soft my hair feels! Only downside is I feel it makes my hair feel a little bit kind of matted while the conditioner is in, but it feels great once it is washed out. Would I buy it again? A resounding yes!
Afrobrit80
Verified Buyer
5 star rating
07/06/18
Very Impressed!
Review by Afrobrit80 on 6 Jul 2018
review stating Very Impressed!
I was pleasantly surprised by this product. It's not too thick or thin in texture for my afro hair type. I used it after washing on damp hair and it went on very easily. It felt a little sticky at first. It does give a silicone-like coating to the hair but this helped to keep my curls in place so in fact it could be used as a light hold styler.

The fragrance is a little strong for me but it dissipates after a few days.

Altogether a good product, I will definitely purchase when needed.