Filter Reviews
Residue Scalp Texture Curls Fragrance Ingredients
Hair Dry Results Style Looks Frizz ...
Feeling Bottle Weight Smells Amount Value
Magic Lift Waves Primer Delivery Difference
Residue Scalp Texture ...
Curls Fragrance Ingredients
5.0 star rating
4.0 star rating
3.0 star rating
2.0 star rating
1.0 star rating
Verified Reviewer
0.0 star rating
09/07/20
Tiphaine
Verified Buyer
5.0 star rating
04/16/20
So good
Review by Tiphaine on 16 Apr 2020
review stating So good
I'm so happy to have found these products ! My hair like this brand !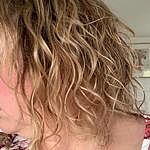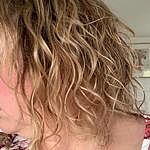 Rowena
Verified Buyer
5.0 star rating
02/02/20
Brilliant find
Review by Rowena on 2 Feb 2020
review stating Brilliant find
I have been searching for a product for day to day use that can be used on both wet and dry hair. This delivers :) without leaving my greased up or feeling full of product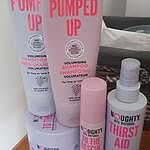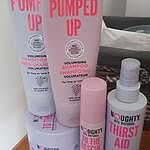 Louise96
Verified Buyer
5.0 star rating
10/18/19
Fantastic product for curly hair!
Review by Louise96 on 18 Oct 2019
review stating Fantastic product for curly hair!
I bought this product a few weeks ago and I definitely will be sticking with this brand! I was struggling to find a product that enhanced my curls without making my hair frizzy/leaving product in my hair making it feel sticky and tough to touch. This product is perfect, my curls look defined and you wouldn't even tell my hair had product in! Frizz is minimal too. I use on damp hair before styling and also use in a morning in between washers to keep my curls defined for longer.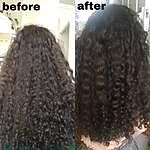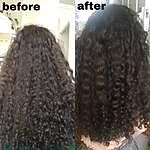 Poppyck
Verified Buyer
5.0 star rating
09/11/19
Hair life saver!
Review by Poppyck on 11 Sep 2019
review stating Hair life saver!
I have literally received this product in the post today. I sprayed it on as soon as I got it (freshly washed hair) and instantly my curls became more defined! Been searching for a product like this for such a long time, so you can GUARANTEE I'll be buying more from the range! Thank you so much Noughty!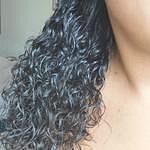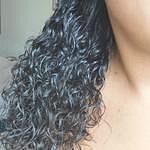 Claire75
Verified Buyer
5.0 star rating
06/24/19
My favourite product
Review by Claire75 on 24 Jun 2019
review stating My favourite product
I use this everyday! Awesome curl booster, I get loads of compliments about my hair